Self-confidence is the belief in oneself and one's abilities. It's an essential ingredient for achieving success in all areas of life, from personal to professional. However, building self-confidence can be challenging, especially if you've had negative experiences or if you struggle with self-doubt. In this blog post, we'll explore some strategies for building self-confidence, so you can create a more positive outlook on yourself and your abilities.
Set small, achievable goals: Setting small, achievable goals can help build self-confidence by giving you a sense of accomplishment. Start by setting goals that are easy to achieve, and then gradually increase the difficulty level as you gain more confidence in yourself.

Learn from your mistakes: Everyone makes mistakes, but it's important to learn from them rather than dwelling on them. When things don't go as planned, take time to reflect on what you can learn from the situation. This will help you build resilience and be better prepared for the next time.

Surround yourself with positive people: The people you spend your time with can have a big impact on your self-confidence. Surround yourself with people who are positive, supportive, and encouraging. Spend time with people who make you feel good about yourself and help you see the best in yourself.

Practice positive self-talk: Our thoughts have a powerful impact on our self-confidence. Negative thoughts can lead to negative feelings and can make it harder to achieve your goals.

Take risks: Taking risks can help you build self-confidence by pushing you out of your comfort zone. Start by taking small risks and gradually work your way up to bigger ones. Remember that failure is a natural part of the process, and it's important to learn from it.

Take care of yourself: Taking care of your physical and mental well-being is essential for building self-confidence. Make sure you are getting enough sleep, eating healthy, and staying active. Take time for yourself to relax and do things that you enjoy.
In conclusion, building self-confidence is essential for achieving success in all areas of life. By following these strategies, you can set small, achievable goals, learn from your mistakes, surround yourself with positive people, practice positive self-talk, take risks and take care of yourself. Remember that building self-confidence takes time and effort, but the benefits are well worth it.
Online
JAISHREE GODBOLE
JAISHREE-GODBOLE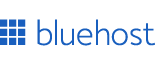 Published:
Last Updated:
Views: 1
Source link